Mechanical
In the early years, QMC built our reputation on process piping and millwright work.  The 35+ years of service to the industry has allowed us to diversify.  We now offer ASME code work where we hold our U, S, PP, and R stamps.  High purity piping, orbital welding, HVAC, hoods, ventilation, platforms, catwalks, structural steel, and rigging are a few of the capabilities we have added to our Mechanical Division.
Manufacturing
In the effort to provide quality services, QMC established a Manufacturing Division.  Our 33,000 sq./ft facility is equipped with the latest technology and machine tools to enable us to meet our customers' requirements and exceed their expectations.
We offer a full range of services that include CNC machining, ASME certified pipe welding, metal fabrication, rolling, contract assembly, and laser services.  Our client base is diversified and ranges from power generation, pharmaceutical, fiber optic, waste treatment and textile to name a few.
Electrical
To further expand our capabilities, QMC added an Electrical Division to the services we provide.  The license held by QMC enables us to offer unlimited classification for our clients' construction requirements.
We are capable of installations up to 600V/3 phase/4 wire, controls design, control cabinets, manufacturing wiring upfits, main distribution, busway, cable tray, and general power installations.  Infrared scanning abilities can detect abnormalities before they become problem areas.
Plumbing
The Plumbing Division has grown over the years to include new construction, renovations, plant, and institutional maintenance.  Our capabilities range from certified medical gas installation, camera service, drain cleaning, ProPress, MegaPress, public utilities, RO, and DI water systems.
The service department utilizes state-of-the-art equipment to assist and ensure hospitals, restaurants, and commercial businesses can remain in operation.  We are fortunate to have over 50 years of plumbing experience available to assist our customers.
Process Piping
Process piping capabilities cover:
| | |
| --- | --- |
| Condensate | Gas |
| Air | Tower Water |
| Heating Water | Chilled Water |
| High Purity | Orbital Welding |
| Pharmaceutical | Pressure |
| Fuel | Oil |
| Vacuum | |
All welders meet ASME code standards with documentation available upon request.
ASME Code
Quality Mechanical Contractors is certified in the following ASME code regulations: R1, S, U, and PP.
These certifications enable QMC to perform routine repairs on pressure vessels and to perform calculations needed for the design of a pressure vessel, procure materials, construct a vessel, and register with the National Board.
"Quality Guarantees Tomorrow"
QMC has assembled highly qualified personnel to provide these services.  We have also invested in training and state-of-the-art equipment to complete construction or manufacturing projects to our customers' satisfaction.  We strive to live by our motto "Quality Guarantees Tomorrow."  QMC appreciates the opportunity to be considered for your construction needs.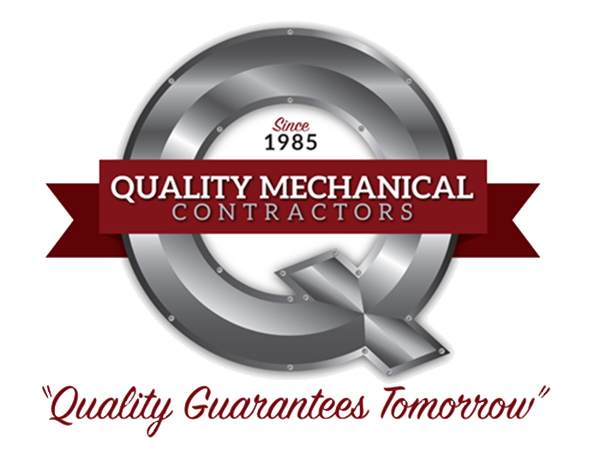 Quality Mechanical Contractors, LLC
3032-A Rock Hill Road
Burlington, NC 27215